In an effort to make the NewCo piece more readable, I've gone ahead and created three additional separate posts, one for each day (the original piece with all three days together is of course still available here).
Thursday
I had a FULL day Thursday. I attended a session during every single session slot. Here we go……
My first stop of the morning was at WeWork Berkeley. The space is really nice. Plush couches, multiple floors, mouth wash in the bathrooms. They provide their members all the resources they need to get their ideas off the ground. Truly fantastic operation, and only a block or so from the UC Berkeley campus.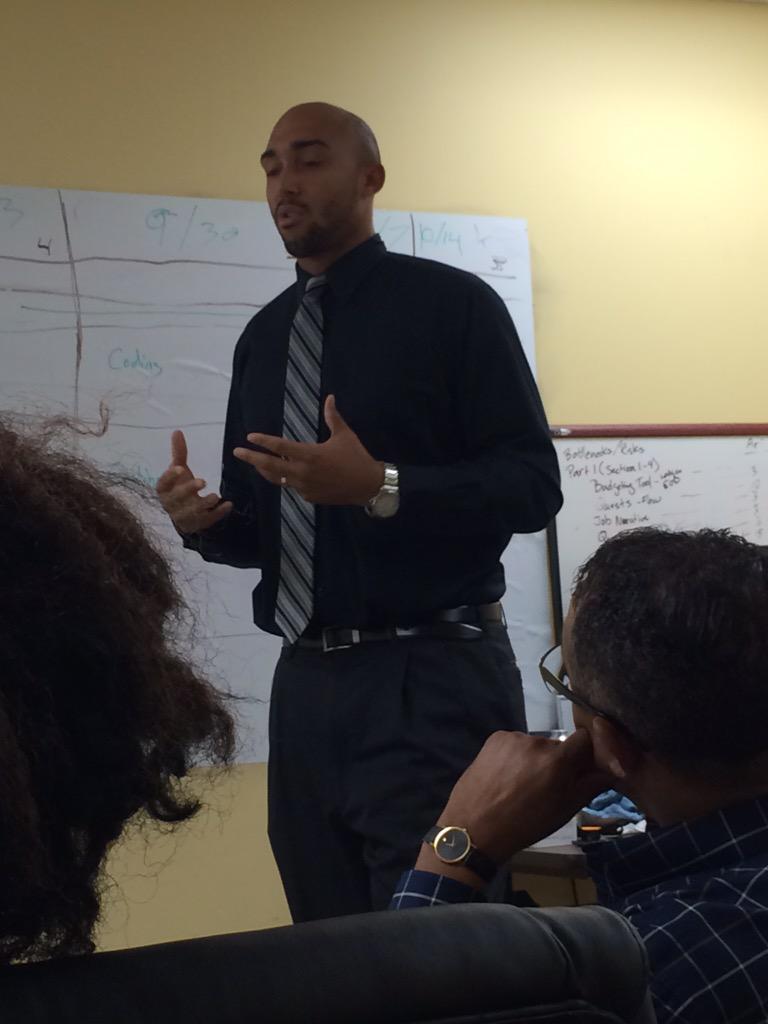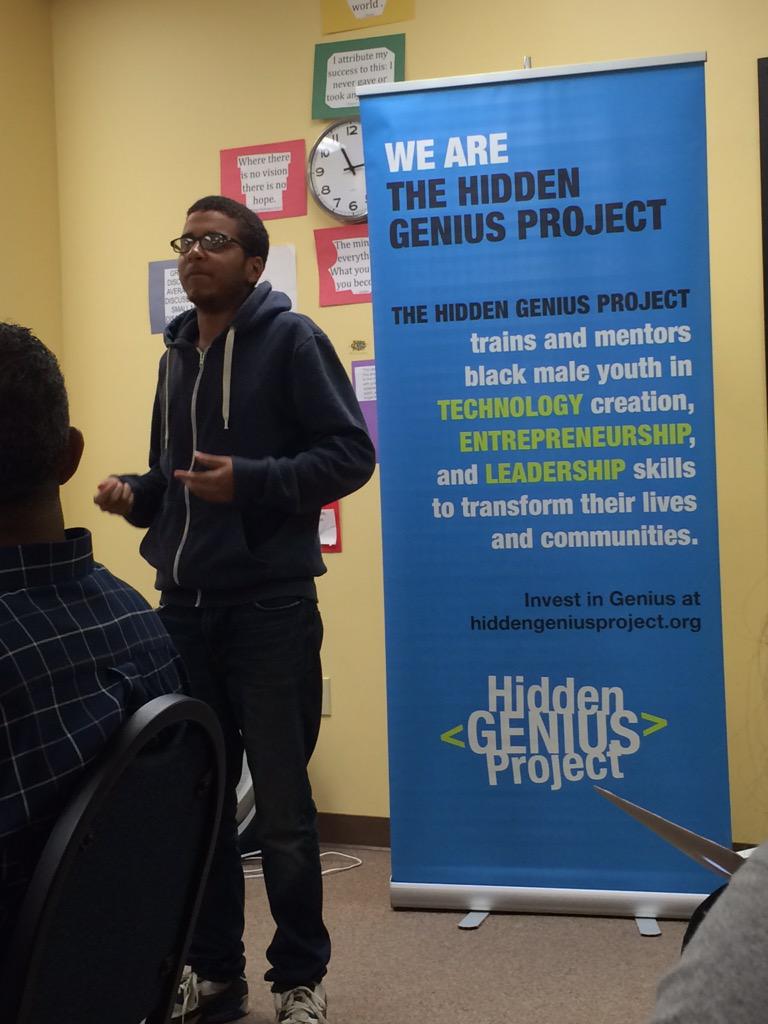 The Hidden Genius Project aims to Demystify, Debunk, & Expose. I had the pleasure of hearing not only the Executive Director, but also a student/developer at the project present today during NewCo Oakland. The Hidden Genius Project is doing fantastic things and is hoping to secure a Google Impact Challenge grant. The grant would be a GAME-CHANGER for young Black men in Oakland. Please take a moment & vote for the project!
Note: This is a truly incredible program. Plus, though The Hidden Genius project does have a nice space, I definitely saw a stark contrast from the WeWork Berkeley space I had just been at. If you want to get more involved in The Hidden Genius Project, they also need $ for things like clipper cards so that members can even travel to the space.
NewCo Lunch Sponsored by The City of Oakland
As the NewCo site describes, I enjoyed "a tasty meal in a beautiful civic space, courtesy our sponsors The Town Kitchen and City of Oakland— both host companies at NewCo Oakland." It was in fact a very tasty meal, with gorgeous weather, and I met some lovely people along the way.
After lunch was a marathon – four in a row! Here we go….
Liquidity Nanotech
At Liquidity Nanotech, we got a presentation showing what their filter does – using Kerplunk. Nice job showing the lay how science works! 🙂
We also got a tour of their lab, where we got to touch one of the filters, and see a demonstration of why their tech is so revolutionary. Their product will be a water bottle that can filter water into potable water at essentially the same rate you can drink it. Nice.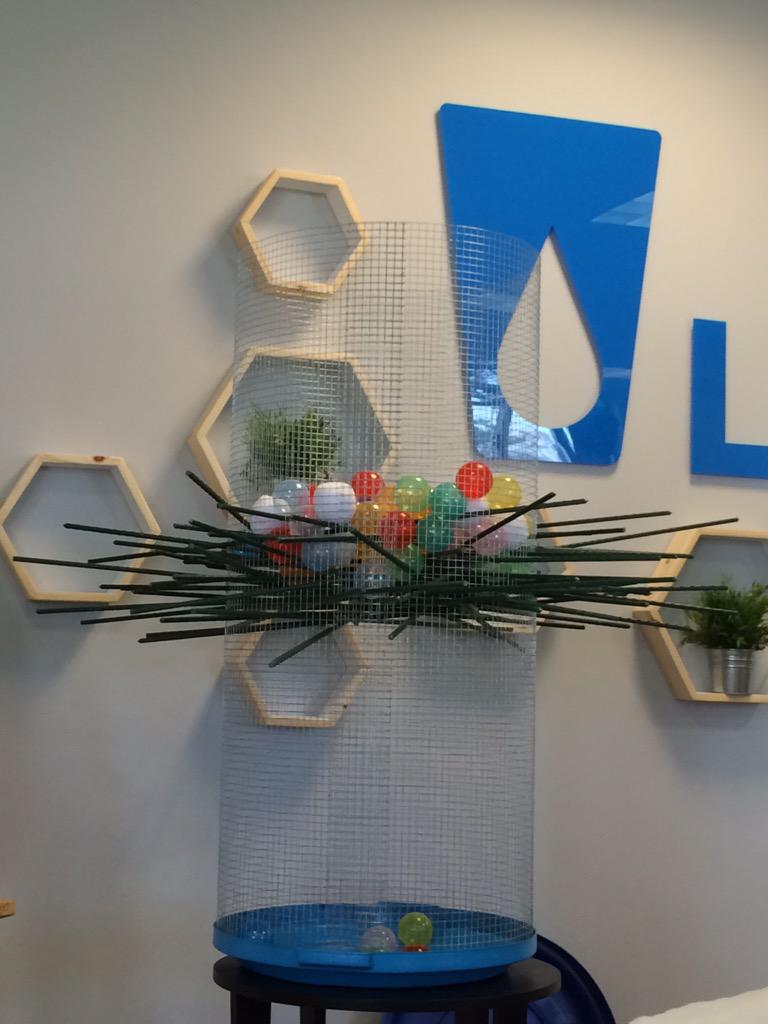 NPM
So the point of the visit to NPM actually wasn't to hear about their company (though we did hear some pieces about their work). It was to hear about this mission: the founder discussed their goal to disrupt the idea that "Work hard, play hard, burn out" is the inevitable cycle of start-ups. He explained multiple statistics, including that the U.S. government has shown that if you deprive someone of an hour of sleep each night for a week, that person will work at the same capacity they'd work at if they had a B.A.C. of 0.1.
By that logic, law school students are trashed for the vast majority of law school even without the added booze. Comforting, huh?
Also, he mentioned that the fan in their building shuts off at 5pm, so it's actually a nice reminder that everyone needs to peace out and go home. I suppose that is, in fact, healthier than compelling your workers to work without a fan… or paying the extra money to keep the fan on. No really, I'm pro-work-life-balance. The discussion actually taught me a lot about TriNet too. Oh, and they gave us super comfy socks.
Tech Liminal
One of my favorites. Somehow my questions steered the conversation towards a discussion of privacy online (I swear I didn't intend to take over the panel – and in my defense I worked really hard to ask questions versus just talk. I hate when "questions" turn into "here let me share my opinion". I only gave my opinion when it was explicitly asked for). Anyway there's an event "She Thrives! Building A Foundation For 21st Century Girls" there on Oct 25, 2015. Be sure to click that link and see whether you might be interested in participating.
Anyway Tech Liminal actually exists to give people the coaching/tools/knowledge/mentorship etc to bring their ideas to life. As far as differentiating it from WeWork Berkeley and The Hidden Genius Project, I would say that it's a more approachable form of WeWork Berkeley, and it is in fact a for-profit program, until The Hidden Genius Project.
And finally, DINNER!
Meetup at The New Parish
I got to finish off my day at The New Parish. Cool spot – inside there was music and dancing, but I stuck with the patio area where NewCo had provided free food. Because, you know, my feet hurt from a ton of walking, and I like free food.
And that's a wrap!